I've been a gamer all my life.
As a child I loved tabletop games, from the (already) classics to "Goose game"-style games such as Life or Crack! which were big at the time. In 1980s Italy there was also this trend of making tabletop versions of famous TV game shows, especially those hosted by famed Italian-American presenter Mike Bongiorno. I could never have enough of them.
Then, at the end of 80s, I fell in love with D&D and video games which changed everything for me. Stories is what I've always been fascinated by so RPGs and adventure games (Sierra-on-Line, Lucas Arts) mixed perfectly in my mind. Great postmodern things came out of that… like our Spelljammer Star-Trek-tinged saga, filled with steampunk stuff, quotes from 1980s italian comedies and characters inspired by 1990s Italian TV salesmen (all hail Sergio Baracco!).
Finally, I also dabbled in card games… but I was never a real collector and didn't have many people to play with so it didn't last long.
RPGs have filled most of my gaming time in the last 25-odd years but lately tabletops have had a big comeback and my friends and I got interested again. However, they can be really expensive, so my friend Berga is buying most of them while I get to play!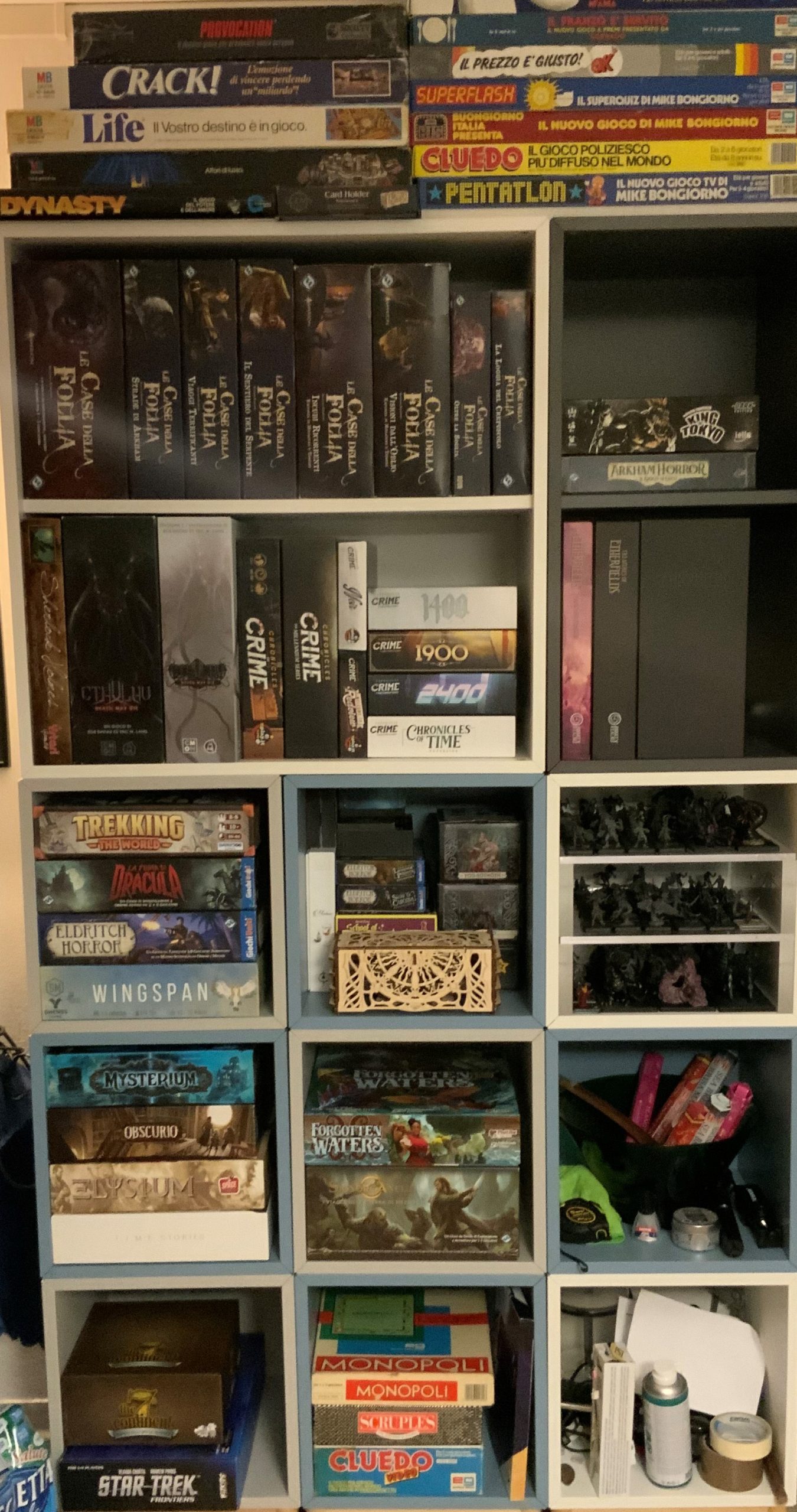 The Prince
Last year, to celebrate 25 years of gaming with my fellow "Starjammers", I even built my own gaming table!
Related posts